We are the best locksmith Toms River NJ have to offer, providing a wide range of mobile locksmith services in Toms River, New Jersey surrounding area. If you are in need of a car, home or business locksmith service, give us a call today! We recently invested in a high-tech, state of the art GPS dispatch system. This system allows us to locate a technician near your location within seconds. So the next time you're locked out of your house or in need of a new car key made on-the-spot, contact the Toms River Locksmith team for fast and efficient work. (732) 307-0841.
24 Hour Locksmith Toms River NJ
As any reliable locksmith business should be, we are open 24 hours a day, 7 days a week. Our locksmiths are strictly mobile. All the jobs are performed out of our fully equipped vehicles. Whether you want to change locks on your house or rekey the ones at your office, the experts at Locksmith Toms River NJ are here for you day and night! It's kind of nice knowing that there's an emergency locksmith in town who can react quickly at any given hour. Give us a call and our technicians will be at your service faster than a speeding bullet!
We Can Get to Your Location Fast!
As we all know, everybody needs to get somewhere quickly..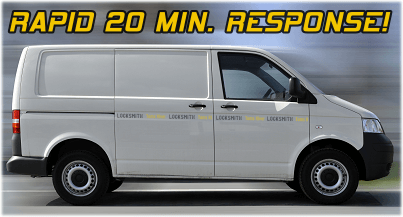 We fully understand that. If your keys are locked in the car, house or apartment you want the fastest locksmith in Toms River to get you back in. Believe it or not, we had a lot of clients who lock their keys in the car while the engine is still running. With gas is expensive as it is, that can waste a lot of money real fast. That is why our priority is to get to you within 15 minutes and provide you with the most quality locksmith service a man can get.
Automotive Locksmith Solutions
Locksmith Toms River NJ company also has several full-time auto locksmiths on board. They can unlock just about any type of car. In addition, they also provide more sophisticated car locksmith services such as:
Car key replacement.
Ignition repair.
Ignition rekey.
And much more!
But we're mostly known for our affordable, rapid pop-a-lock service in Ocean County area. Plus, the mobile team members at Locksmith Toms River NJ know the streets of your home town better than any other 24 hour locksmith in the phone book! So when combining that with the fact we have technicians near your location, we can honestly say that you are in the right place!
Locksmith Toms River Can Do It All!
Please let our dispatcher know exactly what type of Toms River, NJ locksmith service you need done. We promise that he will send the right technician for the job. We have residential and commercial locksmiths that specialize in different types of security services. Each and every one of our technicians have had training in order to work on locks and keys anywhere in the great state of New Jersey. Our locksmith prices are affordable and we charge only $19 for the service call. Hence, there is no need for hesitation on your part. When you are in a jam, call Locksmith Toms River NJ at (732) 307-0841 to take the stress away.